Alumni Network
The American School of Marrakesh has more than 300 Alumni who are studying or working all over the world. The school held its first official Alumni Gatherings during the 2013-14 school year. Since then, it has held at least one reunion a year. All those who attend were happy to be back in touch with ASM and appreciate the opportunity to refresh beautiful memories, to catch up with old friends, as well as to make new ones. Feedback from these events has been very positive, and we thank all attendees who contributed to making these ASM Alumni Gatherings so fantastic! Alumni reunions are scheduled twice a year: December and June.
Alumni Spotlight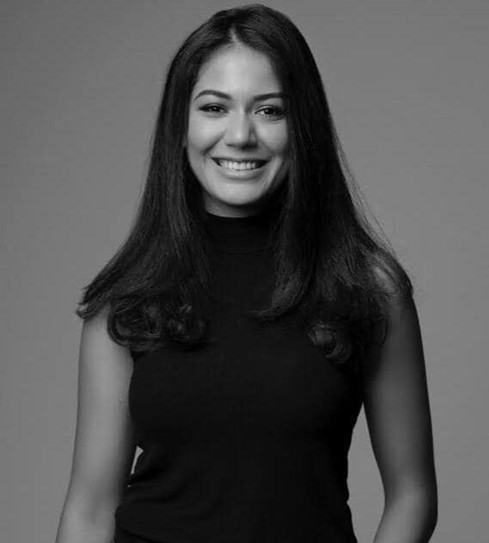 Nouhaila Chelkhaoui
Class of 2010
Nouhaila joined ASM's first ever KG I class at the age of 3 years old in 1995 (when the school was first founded). She graduated in 2010 and went away to Canada where she studied Political Science and obtained a Bachelor's Degree with Distinction from the University of Toronto. Ever since, she has lived in various countries including Turkey and Brazil for various work projects. Today, Nouhaila works at the DMZ, a world leading incubator for tech
startups, based in Toronto. As the Women Founders Manager, she advises, supports and builds programs for leading women founders in North America and globally. Nouhaila is an entrepreneur herself, having launched an initiative on the side, @scalewithoutborders an organization for newcomers/immigrants in tech and entrepreneurship.
What were some of the most memorable moments?
There are too many! My fondest memories are those we had outside the classroom. From our first camping trip in the 5th grade, the many tournaments to Tangiers and Casablanca, to our senior trip to Barcelona!
Describe your experience at ASM
The experience at ASM is unique in that every year (for 15 years for me) I went to the same school with the same people. We not only shared classes together, we went out together, travelled together, laughed together and cried together. If that's not family, I don't know what is!  
How did ASM help you realize your goals? How did ASM contribute to your achievements today?
Going to the American School of Marrakesh opened doors for me in the long run. It allowed me to smoothly transition into a North American university and settle in Canada on my own at the age of 17. Since then, I hadn't stopped pursuing my dreams.
What are some of the best aspects of your schooling at ASM?
I've always been proud of our teachers. They were highly qualified and (most of the time) delightful. I have also personally taken a lot from representing the Warriors in Track and Field, Soccer, and Basketball. From this I acquired the teamwork & leadership skills, and most importantly a winning mindset. Go warriors!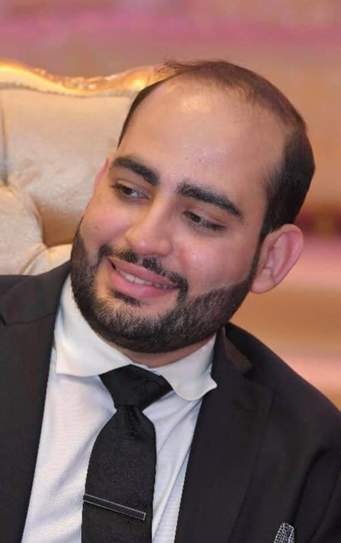 Ahmed El Berdai
Class of 2009
Ahmed El Berdai graduated from ASM in 2009. In 2014, he completed a Bachelor of Arts (BA) in Economics & Politics after studying at Durham University and the University of Buckingham. In 2016, Ahmed achieved a Master of Science (MSc) in Management from Imperial College London where he studied an array of subjects including entrepreneurship and finance. Ahmed worked as an analyst at The Ministry of Foreign Affairs & Cooperation and The Ministry of Economy & Finance, in Rabat Morocco. He is now the co-founder, CEO and shareholder of a finance start-up in the United Kingdom and is the co-founder, CFO and shareholder of a transportation company in Morocco.
Describe your experience at ASM:
A great experience. The administration and the teachers were supportive and caring. The student community was one big family.
What were some of the most memorable moments?
Having been a member of the soccer, basketball, and volleyball varsity teams, the most memorable moments were the sports tournaments where the team competed to represent ASM. The training, competitions and trips are memories that bonded the ASM students and, until this day, are always commemorated.
How did ASM help you/your children realize their goals? How did ASM contribute to your achievement today?
ASM has been a multicultural journey that equipped me with the knowledge and especially the skills and values to achieve what I have achieved so far.
Fatine Fares-Eddine
Class of 2008
Fatine Fares-Eddine graduated from ASM in 2008. Fatine completed a Bachelor of Arts (BA) in Communication and Media Studies and a double minor in Humanistic Studies and Literature from John Cabot University, Rome in 2013. Fatine now works within the dentistry field. She is the General Manager of Marrakech Dental Clinic (which is a dental clinic in the heart of Marrakech) as well as a member of the African Society of Dentistry & Implantology (which is a scientific organization whose main objectives are the promotion and development of dentistry all over the African continent)
Describe your experience at ASM
Hard to describe in a few lines, but my experience in ASM was very prolific. It was rich in knowledge alongside fundamental values. I am grateful to have had this opportunity as it has shaped the person I am today and the path I took.
What were some of the most memorable moments?
Personally, my most memorable moments were times spent in outdoor activities, camping trips, music and art classes. ASM made sure we had a balanced weekly routine between the books, exercises and exams and the other side of life; fun, music, sports, hiking, kayaking…
How did ASM help you/your children realize their goals? How did ASM contribute to your achievement today?
ASM taught us to be FEARLESS. ASM taught us to be HONEST. ASM taught us to be STRONG. I believe that these three aspects have helped me to always look straightforward and never take a step back nor look back. We were strong-minded vocal individuals at a very young age and that was extremely important in networking and piecing our way through life.
What are some of the best aspects of your schooling at ASM?
Other than the academic aspect, ASM taught us to be social and human. This was done through the relationships we built over the years and the closeness we had with our classmates and our teachers. ASM gifted most of us with true friends and that is one of the most valuable things for me because beyond history, math and science, I have what I can call very proudly a family. Thank you ASM for my life-long best friends!
Alumni Association Steering Committee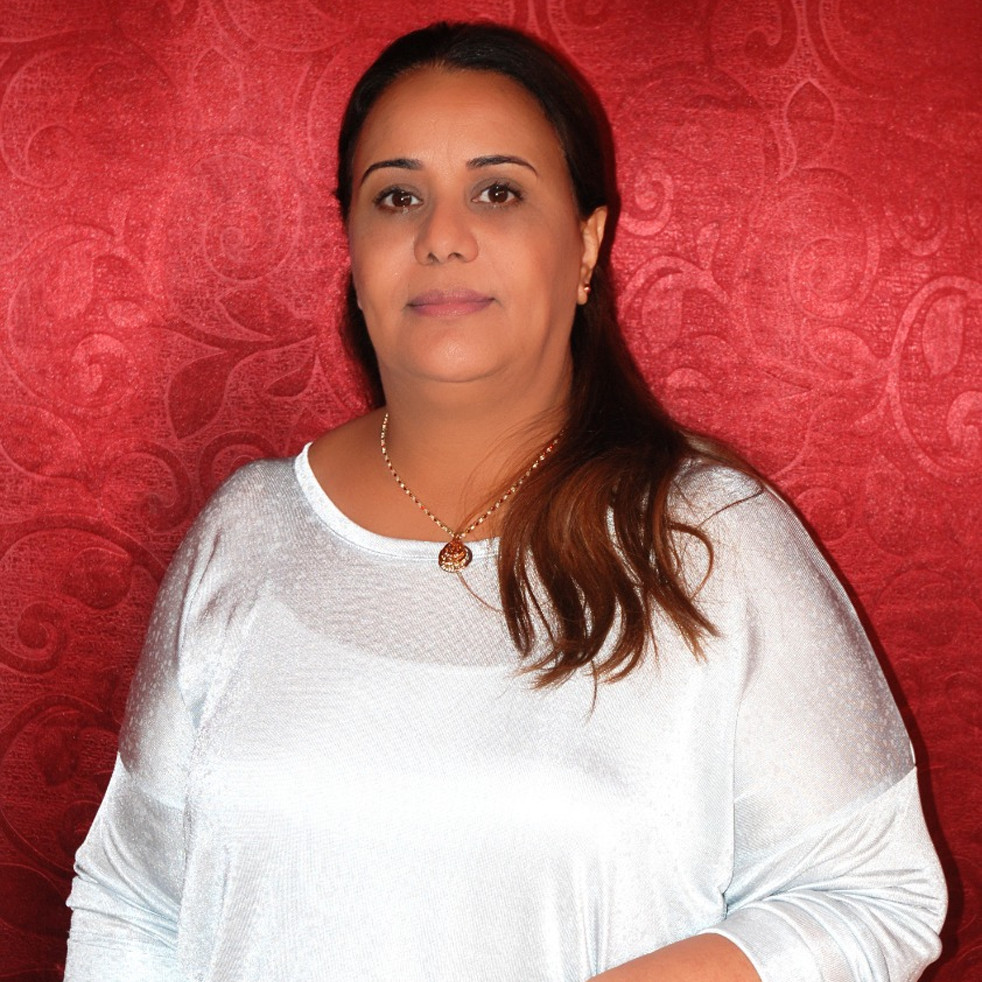 Atika El Idrissi
Executive Assistant to the Head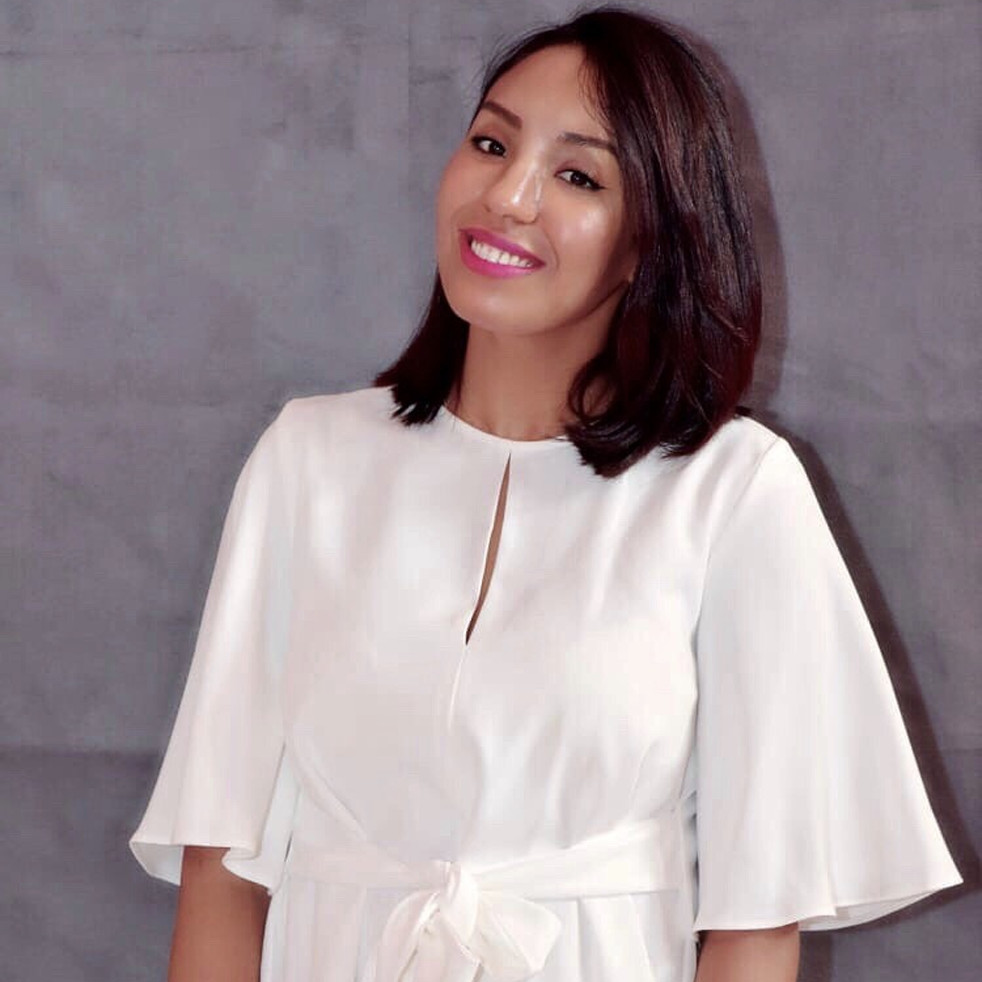 Hanane Iguidre
Admissions officer
Fatine Fares-Eddine
Member