Upper School
Welcome From The Principal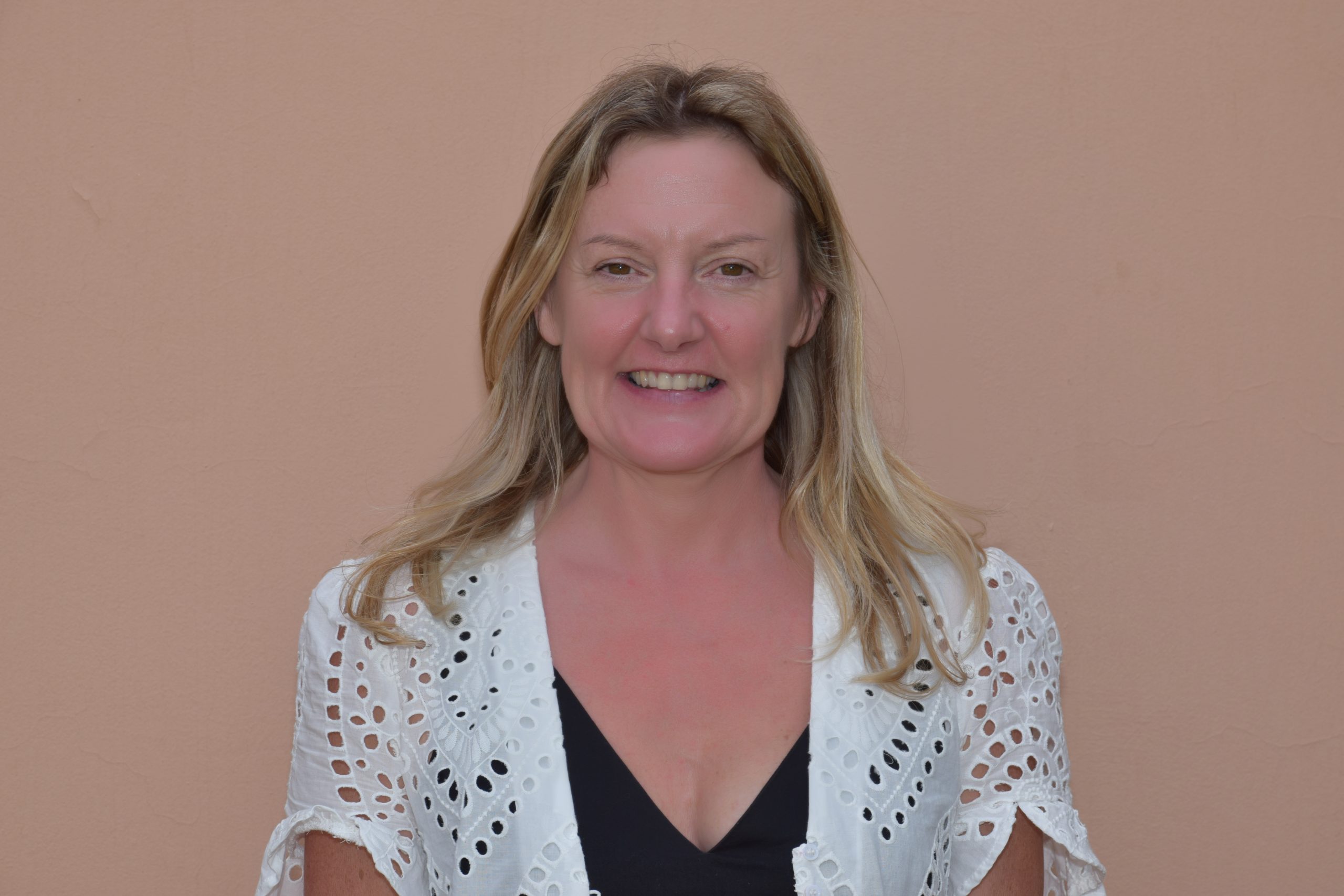 It is my pleasure to welcome you to the Upper School at the American School of Marrakesh. We are a thriving and vibrant community of learners.
The Upper School years are a time of tremendous intellectual growth and self-discovery as our students evolve through their teenage years to become confident, mindful young adults. A fundamental aim of the American School of Marrakesh is to prepare our students for their role in an increasingly interconnected and rapidly changing world. 
At the same time, it is our firm belief that this should happen in an environment that is friendly, happy, supportive and secure. Knowing the demands that a high-quality curriculum can place on the young, it is our mission to provide a harmonious environment in which the child is central. We know that a happy learner means good learning, so we strive to make ASM a home-from-home for all our students.
ASM's students exhibit a curiosity about their schoolwork and the wider world, and an eagerness to ask challenging questions of their teachers, their classmates and themselves. At ASM, we encourage a culture of respect and integrity at all times and this is supported by our comprehensive, structured Character Education and Advisory curriculum throughout the Upper School years.
Our qualified, certified and experienced Upper School teachers are from a variety of nations, providing coherence throughout the school, whilst also allowing for a range of complementary approaches to support our diverse student body.
The Middle School years (Grades 6 – 8) are carefully designed to provide a smooth transition for students, building upon the good foundations established in the Lower School, and preparing them for the more challenging demands of our High School curriculum. Students continue to develop key skills and knowledge in the core subjects (English, mathematics, science and social studies), the languages (Arabic and French) and the 'specialized' classes of art, music, computers, and physical education. During this time, students particularly focus on developing their analytical and critical thinking skills, as well as honing the organizational and communication skills that will be essential to them as lifelong learners.
ASM's rigorous college-preparatory program, experienced during the High School years (Grades 9 – 12), offers stimulating and challenging academics across the required core subjects (English, mathematics, science and social studies) and the languages (Arabic and French), whilst also providing an opportunity for students to choose from a varied selection of elective courses. Throughout the High School years, students utilize and refine key transferable skills, such as problem-solving, strategic and critical thinking and collaboration. During Grades 10 – 12, students have the opportunity to enroll in a range of College Board AP (Advanced Placement) courses and take accredited, externally-assessed examinations, for which they can be awarded college credit.
ASM's students are supported by caring teachers, advisors and teaching assistants throughout their Upper School learning journey, equipping them with the skills to grow to become independent, reflective learners. Small class sizes afford our students a personalized learning experience, in order to maximize their potential for growth.
The Upper School program is complemented by a wide range of after-school clubs and co-curricular activities (including Service Learning, College Counseling and internship opportunities), ensuring that students can engage in a multitude of experiences to ignite their interest, pursue their passions and broaden their horizons.
With the support of their enthusiastic and experienced teachers, our students set and achieve ambitious academic and personal goals, so that they graduate ready to face a world of limitless opportunities.
We warmly welcome you to ASM and the positive energy and vitality of our Upper School Community!
Sincerely,
Claire Smith
Upper School Principal
Education Program
Our secondary school program emphasizes the development of critical thinking skills; the development of trilingual linguistic abilities; and the application of knowledge to new situations, character education, and global awareness. We offer a university preparatory curriculum that challenges students to be responsible and world citizens who think creatively, reason critically, communicate effectively in three languages, are known for their characters, and are lifelong learners.
All students are required to take our core curriculum based on the five major academic areas of English, mathematics, science, social studies and foreign languages. This core college preparatory curriculum is enhanced by a variety of elective courses. At the High School level, students are academically challenged with our Advanced Placement courses offered in the major academic areas throughout their sophomore to senior years.
Our program offers students a unique educational experience which offers challenging academic courses, character education, and co-curricular opportunities designed to engage and enrich the specific needs, interests, talents, and aspirations of our student population. Our students are challenged, supported, and nurtured by experienced, qualified educators to achieve their full potential as young adults and future global leaders.
Graduation Requirements
Starting in Grade 9, students begin to accumulate the 28 credits required for graduation. All ASM students are required to have completed at least 40 hours of community service by the end of their senior year at ASM:
| | |
| --- | --- |
| Area of Study | Required Credits |
| Sciences | 4 |
| Mathematics | 4 |
| English | 4 |
| Social Studies | 4 |
| World Languages | 8 |
| Physical Education | 1 |
| Electives | 3 |
| TOTAL | 28 Credits |
Advanced placement courses offered at ASM
ASM offers a wide range of advanced placement courses that are College Board audited and approved.  AP courses are university level courses that provide rigorous preparation for  post high school studies.  AP Courses are graded on a scale of 5.  Each year, students register for their AP exams through the school and take the exams in May. Exams come directly from the College Board and are sent back to the States for marking.  Results are available early July of each academic year:
AP Calculus 

AP Statistics 

AP Physics 

AP English Language & Literature 

AP English Literature 

AP French Language & Culture 

AP Human Geography 

AP European History 

AP U.S. Government & Politics

AP Computer Science Principles
Advisory
The Upper School Advisory Curriculum provides regularly scheduled lessons designed to support students' learning and development in relation to the following essential skills and attributes to enable students' progression into adult lives:
character education

social-emotional skills

study skills and how to be an effective learner

health and well-being (identity, relationships, health)

society and the wider world (risk, equality, responsibility)

planning and preparing for the future (change, power, future, college and careers)
Students are assigned to an advisory teacher who leads their group in age-appropriate topics of adolescent exploration and development designed to support their growth as global citizens. Advisory time is also used to bring grade levels together in assemblies, which are often student-led. These assemblies focus on a culminating celebration of learning.
College & University Acceptances