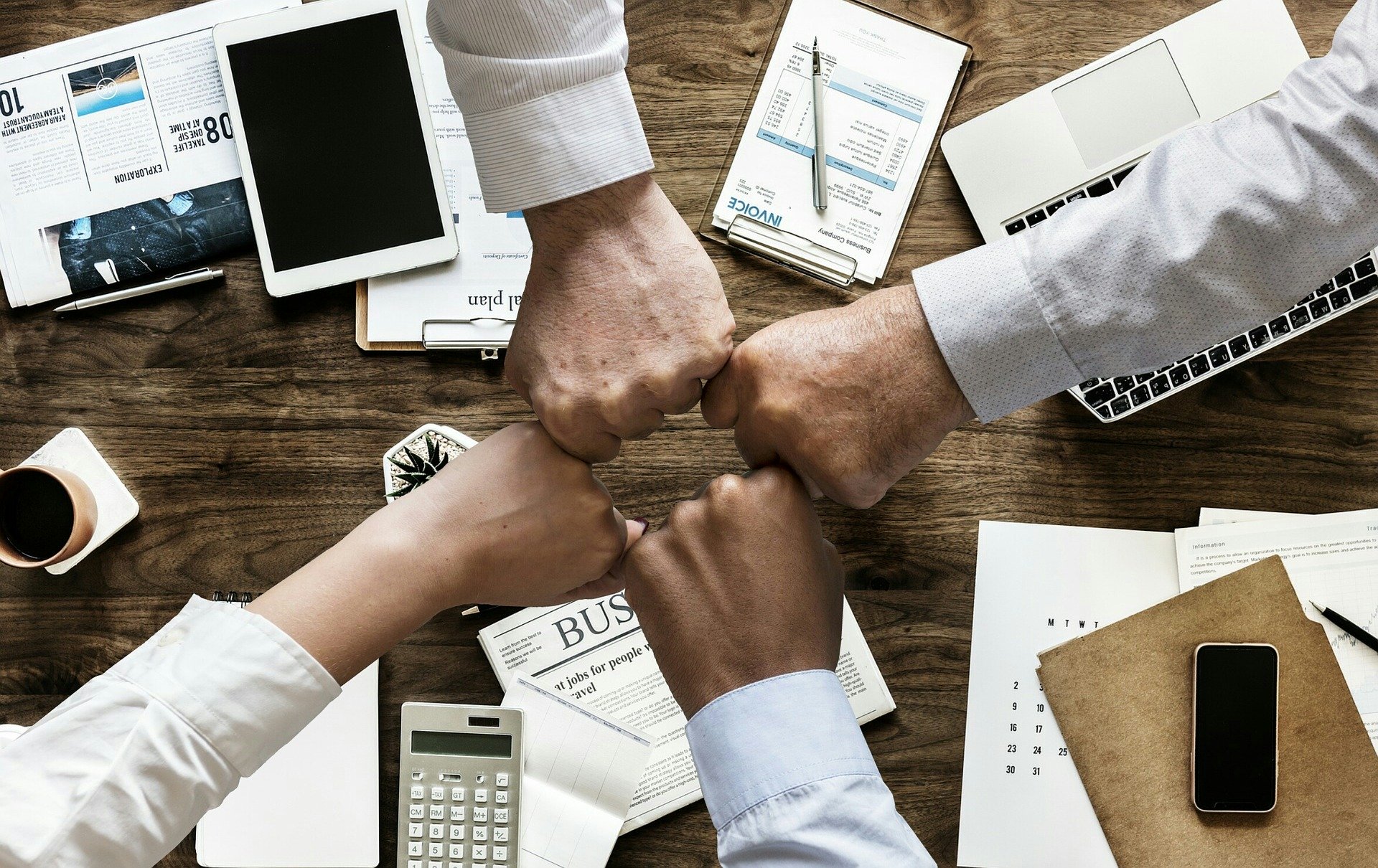 The American School of Marrakesh is one of three schools, along with the American School of Tangier 
(AST) and the American School of Benguerir (ASB)
, governed by the Board of Trustees of the American School of Tangier Corporation 
(ASTC)
, a United States non-profit corporation and an association registered in Morocco. ASM is one of five schools recognized under the Bilateral Agreement signed by the US Government and the Government of Morocco in 2013.
Ali Ben Abdeslam
Ali Ben Abdeslam is the General Counsel of OCP Group, a position he has held since 2009, and has over 20 years' experience in corporate legal affairs. Mr. Ben Abdeslam holds two Masters in Law from the Universities of Paris X and Paris XI, as well as an LLM from Wayne State University in Michigan. Mr. Ben Abdeslam joined the board of ASTC in 2012.
Ambassador Edward Gabriel (Ret.)
Ambassador Edward M. Gabriel was the U.S. Ambassador to the Kingdom of Morocco from November 1997 to March 2001, during which time a new U.S.-Morocco strategic relationship was launched on political, military and economic levels. In other positions during his career, he has convened multilateral policy forums involving national security, environmental, and trade and energy issues, and has been involved in matters of Russian and European nuclear non-proliferation. Currently, Ambassador Gabriel is President and CEO of The Gabriel Company, LLC, which represents American corporations and international entities on investment and policy strategies and projects.
Aziz Bidah (Acting Chair, Finance Committee)
Chairman, Audit Committee
Aziz Bidah's background is in auditing and consulting services. He serves on the board of the Chartered Accountant body in Morocco as Chairman of the Professionals Training Committee, and acts as Partner in charge of Price Waterhouse Morocco. Mr. Bidah is vice president of AMCHAM-Morocco.
David Callard
Chairman, Scholarship Committee
David J. Callard is a Senior Family Office Advisor at Eaton Vance Investment Counsel, a wealth management firm based in Boston, MA, and is also President of Wand Partners, a private equity firm based in New York City. He holds degrees from Princeton University and New York University School of Law. Mr. Callard has been a member of the board since 2005.
Elizabeth Stringer
Elizabeth McPhillips Stringer, M.D., is a medical doctor specialized in the field of obstetrics and gynecology at the University of North Carolina Hospital. She previously spent 10 years in Zambia providing medical care and helping the Zambian government scale up  public health programs. While in Zambia, her three children attended the American International School of Zambia, a school with many similarities to AST and ASM.  Dr. Stringer has served as a member of the ASTC board of trustees since 2014.
Jamie Creel
Jamie Creel is co-owner of Creel and Gow, a retail shop on the upper east side of Manhattan specializing in exotic, unique, and hard-to-find treasures. Based primarily in New York and Paris, he travels extensively, including to Morocco, and owns property in Tangier. Mr. Creel became involved in ASTC in the early 2000s through Joe McPhillips and has remained a fervent ambassador for the school ever since.
Jennifer Rasamimanana
Jennifer Rasamimanana is the Director of the Tangier American Legation Institute for Moroccan Studies, the only U.S. national landmark located overseas and America's oldest diplomatic property.  She was a U..S. Foreign Service Officer for over 23 years, serving in Europe, the Middle East, and Africa, including as U.S. Consul General in Casablanca.  After so many years of traveling, she and her sons are delighted to be putting down roots in Tangier.  She joined the board in 2022.
John Davison
John Davison is the Director of the Tangier American Legation Institute for Moroccan Studies (TALIM). He is a former American diplomat, having served in Tunisia, Egypt, and India, among other countries, and a former Peace Corps volunteer in Morocco.  Mr. Davison was elected to the ASTC board of trustees in 2015.
John Magagna
Chairman, Nominating and Governance Committee
Mr. Magagna has a long and distinguished career in overseas education. Through the support of two Fulbright grants, he began his overseas teaching career at The American School of Tangier. He subsequently became Headmaster there, and later moved on to become Headmaster at the Community School in Teheran and at Jakarta International School; he also served as Headmaster of Rutgers Preparatory School and La Jolla Country Day School in California. John is a past Director of the Near East/South Asia Council of International Schools (NESA), and The East Asia Regional Council of Overseas Schools (EARCOS). Mr. Magagna returned home from a very successful seven years as Headmaster of the Jakarta International School and founded his company, Search Associates, in 1990.
Julianne Furman
Julianne Furman is the General Manager of Exco Automotive Solutions Europe and President of Tangier-based Polydesign Systems.  She has lived and worked in Morocco for more than 20 years, serving in a management capacity for a number of Moroccan and American companies and associations involved in a variety of sectors. Ms. Furman was elected to the ASTC board of trustees in 2015.
Larbi Menebhi (Marrakesh Committee)
Larbi Menebhi has been a businessman in Marrakech since 1977, founding Menara Tours and three transportation companies. Mr. Menebhi has decades of experience building bridges across cultures through tourism. He has brought this same passion to ASM's local committee since 2017. Mr. Menebhi speaks five languages; is a Board Advisor for L'Association des Amis d'Aghmat (12th century archaeological site); and lives in Marrakech with his American wife Nancy and son Adam, who is a student at ASM.
Lawrence Kardon (Co-Chairman of the Board; Secretary)
Larry Kardon has been a member of the board since 1979. He previously resided in Tangier, where he and his wife Susan opened the first Montessori School in North Africa and his two daughters attended the American School of Tangier. Mr. Kardon currently resides in Pennsylvania. He is involved in real estate sales, marketing, and investment as the owner of Realty Executives-West Chester and as managing partner of Nodrak Partners, LLP.
Madison Cox (Marrakesh Committee)
Madison Cox, a garden designer and author with
offices in both New York City and Morocco, has
worked extensively in North America, Europe and
Morocco. He serves on a number of boards of
foundations including as President of the Fondation
Pierre Bergé in Paris, the Fondation Jardin Majorelle
in Marrakech, and as an Advisory Board Member of
the Aangan Trust in Mumbai, India. Mr. Cox has been
actively involved with the American School of
Tangier and the American School of Marrakech for
several years.
Mohamed Lamrani (Chairman, Tangier Committee)
Mohammed Lamrani attended the American School of Tangier in the late 1960s and joined the board of trustees in 2011. He works in the maritime sector as Administration and Sales Director of FR Maroc SARL. He also has experience as a banker, consultant, and entrepreneur.
Mohammed Kadrouch (Finance Committee)
Mohammed Kadrouch has a background in business management and since 2000 has held senior commercial positions at several international companies. He currently manages the Sabre Airline Solutions business for West and North Africa. Mr. Kadrouch joined the ASTC board in 2013 and his children attend the AST school.
Mohsine Sefrioui
Mohsine Sefrioui's background is in mechanical engineering. He is the President of Medpaped, Maestro, and Cotamac, the Vice President of the Board of Banque Populaire in Tangier, and sits on the board of several organizations involved in industry and construction. As a firm believer in the American education system, several of his children have attended ASTC and he is a long-time supporter of the schools.
Phil Jenkins
Phil Jenkins has held top positions in marketing and sales for over 20 years and specializes in online marketing. He is currently the Owner of Search Engine Marketing, based partly out of Tangier. His children attend the AST school and he has been a member of the board since 2013.
Richard Schuhmann
Richard Schuhmann is currently the President of the Landing School of Boatbuilding and Yacht Design in Arundel Maine.  Previously, as an engineering faculty member at Penn State, and then at MIT, he facilitated innovative design collaborations between his students and students in Rabat at L'Ecole Mohammadia d'ingénieurs and L'Ecole nationale de l'industrie et des mines respectively.  Dr. Schuhmann was elected to the ASTC board of trustees in 2015.
Saïd Eastman
Saïd Eastman is a technology executive with over 25 years of experience.  He is currently the CEO of several companies, one being in Tangier Morocco.  He is a board member of the U.S. Chamber of Commerce Small Business Council in Washington DC as well as several other nonprofits and associations. Saïd attended the American School of Tangier until 1979 finishing his education in the US. He returned in the 90-91 academic year to work at AST after graduating from college. He is the Secretary of the AST Alumni Network and is an active alumni of Colby College as Class President. Saïd joined the AST Corporate board in 2022 and was nominated as Vice Chair in 2023. He brings a wealth of non and for profit experience to support the leadership of the schools. He is also a Fellow of the Tangier American Legation in Morocco. He lives in the US with his wife Mim and their four children.
Sean Gullette
Sean Gullette is an American writer, actor, and filmmaker. His feature film Traitors recently debuted at the 2013 Venice Film Festival. Mr. Gullette lives between New York and Tangier, Morocco, and in addition to his film work is the founder of the 212 Society, a US non-profit that supports cultural and educational projects in Morocco, including both The Cinematheque de Tanger and Darna.
Stephen Guyer
Stephen Guyer is the founder and co-founder of four companies in Morocco in the fields of trading, investment, construction, and solar energy. He is currently the President of Shaws Investment International. He has represented international NGOs in the field of youth education and employment and is on the Executive Board of the Moroccan American Commission for Education and Cultural Exchange and the Fulbright Commission. Settled in Rabat for the last 20 years, Mr. Guyer is dedicated to Morocco and its development.
William Hayes (Treasurer)
William M. Hayes is an American businessperson who has been at the head of 7 different companies. Presently, he occupies the position of Chairman for Tethyan Copper Co. Pty Ltd. and Chairman for Royal Gold, Inc. Mr. Hayes is also on the board of Antofogasta Minerals Plc.
In his past career he occupied the position of Chairman for Consejo Minero de Chile AG, Chairman at Gold Institute, President of Compañía Minera Zaldívar SA, President at Compañia Minera Mantos de Oro, President of Mantos de Oro SA, EVP-Project Development & Corporate Affairs at Placer Dome, Inc., Executive Vice President for Barrick Gold US, Inc., Senior Analyst at Ned Davis Research, Inc. (Investment Management) and Regional Treasurer & Controller at Exxon Minerals Co.
William M. Hayes received a graduate degree and an undergraduate degree from Thunderbird School of Global Management and an undergraduate degree from the University of San Francisco.
Yahya Rouach (Chairman, Marrakech Committee)
Yahya Rouach is a self-taught artist and sculptor of international renown based in Marrakech, Morocco. His multicultural background has served as a main inspiration for his work, and his designs are featured in some of the most beautiful private residences in the world and the occasional public project like the Royal Mansour hotel in Marrakech. His sculptures are currently the focus of a special joint exhibition with Mehdi Qotbi at the Institut du Monde Arabe in Paris.
Mr. Rouach has been actively involved with the American School of Marrakech since 2009 and joined the board in 2011.