Sports and co -curricular activities are very important to us at ASM. We have dedicated teachers for Physical Education, who introduce a varied program of sports and activities, including field trips, to every class. Our teams in volleyball, basketball, football and track and field compete in inter -school and regional tournaments.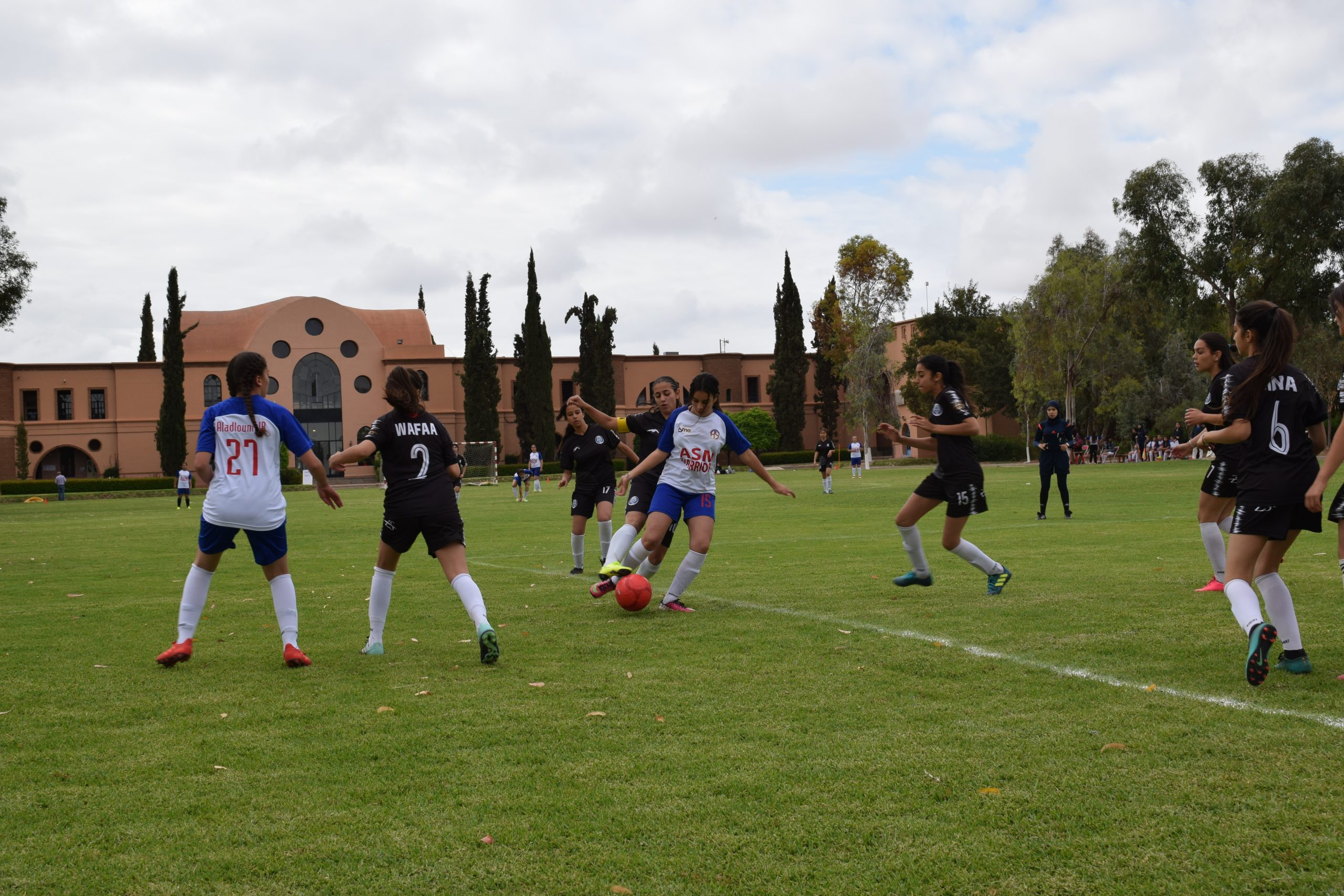 We offer a stimulating after-school program to students in Grades PreK -12 covering a multitude of interesting additional classes including visual arts, choir, drama, modern dance, Moroccan Arabic, football, Spanish, Model United Nations, debating, Math contest, gardening, chess, robotics, community service and creative writing. Activities are offered by teachers as well as outside of school professional and specialized providers.
We believe in the importance of sports and activities in helping students develop essential life skills, while at the same time enhancing their school life.
Co-Curricular Activities
CO-curricular activities are offered to all students in PK to Grade 12. These activities take place on the ASM campus from 3:50 to 4:45, everyday of the week. These activities are specially designed to address the interests of students at each level.
ASM is part of the MASAC (Moroccan American Schools Athletic Conference) that houses all American Schools in Morocco. Our teams travel during the year to compete with local schools and other American schools in Morocco in different major cities: Casablanca, Rabat, Tangier, etc. Every year ASM hosts the MASAC Soccer Boys & Girls Tournament as our facilities include two full-size soccer fields. Teams led by their ASM coaches practice during weekdays. Our students have shown great commitment and therefore have won/ranked well in several competitions.
Our varsity teams feature the following sports: